How can software improve your manufacturing job shop-floor processes?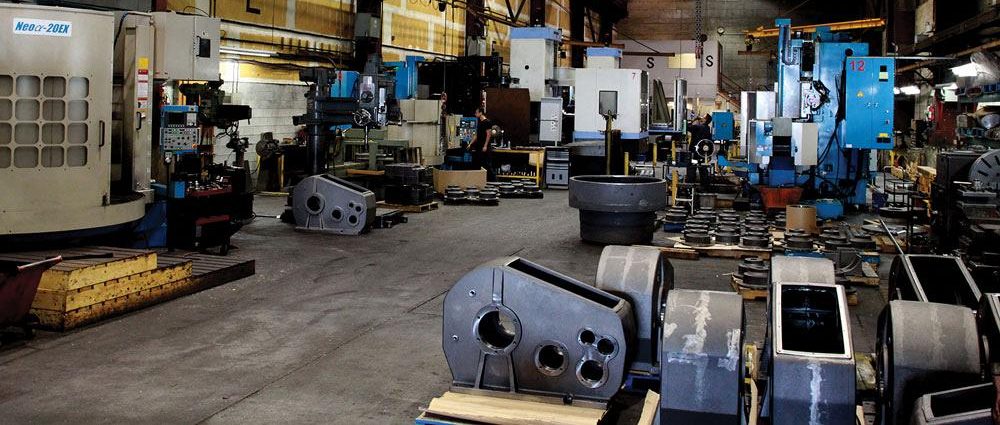 UniSource designed and developed JobPRO – Job Shop & Service Management Software for the job shop management solution for manufacturing job shops as a result of the frustration of our manufacturer clients, who could not to find a suitable tool for production management. All the solutions available on the market were either too complex, ridiculously unaffordable, or exhibited a clumsy interface – with JobPRO we knew we could lead the way with a solution specifically dedicated and designed for manufacturing Job Shops in the SME space. 
A Job Shop Manufacturing Example
Lets see what a common job shop manufacturing workflow may look like
Receiving – Loading Job
Stripping – Assessing what needs to be repaired
Estimating\Quoting – Quoting Customer
Customer Approval – Customer issues authorisation or purchase order
Stores Issue – Allocating stock and buyouts to the job and moving the job to work-in-progress.
Quality Assurance – Testing and certification of the job.
Final Inspection – Inspection list and confirmation all processes have been adhered to
Invoicing – Invoice Customer and collection of payment
Dispatch – Customer collection or delivery.
Job Shop management solution Challenges
Customer demand imposes complexity
Difficult to control Production Flow
Difficult to ensure consistent pricing
High Production Lead Time
What benefits are there to digitising and integrating your manufacturing job shop process?
Tighter inventory control
Controlled workflow: from pre-shop floor to shop-floor process flow
Visibility of the full process – recording the Order-to-Delivery cycle time
Reducing work-Re-runs
Tracking Pricing inconsistencies
Repeatable & Controlled Process
One of the major disadvantages of running a job shop is ensuring that your production process from order-to-delivery and from Invoice-to-cash is a repeatable process whereby your business rules, workflows and pricing are applied consistently to improve productivity. JobPRO's Job Shop management solution will assist you with getting your job shop to the service levels your customers require.
Job Shop Manufacturing and the JobPRO solution
JobPRO offers your job shop the tools to monitor and view of all your business processes with one holistic view. That brings to you the improved control and ensures the consistency you desire.
Workcentre Tracking & Routing
Tracking – On the shop floor , as the production manager or foreman you need a tool to view the Queue of jobs lined up and receive constant feedback on the Work Centre activities – "is the 'Turning' Activity completed?" or  "What is the next Activity on this job's workflow"?
Complete our online Assessment Now!
Visit our blog to see more or download the PDF now!