Can Software Bring Order To Your Job Shop?
Job Shop Manufacturing
A manufacturing job shop is a production system where the material flow is subject to the location of the machines. In other words, the parts go to wherever the machine for the next work step is. Often, the machines are arranged in functional groups (i.e., a lathe department, a milling department, a heat-treating oven, assembly stations, and so on). This can cause Chaos in your Job Shop as there is no real vehicle to track and measure the status of a job.
---
Each part has a sequence of production steps. These may be different for every part, although often there are groups of parts that have a similar sequence. Some steps have to be done before or after other steps, while other steps are more flexible and the sequence can be varied. For example, if you produce a barrel from a hydraulic cylinder, you probably use a lathe early on. However, if you first drill the hole or mill the grooves makes no difference. The grinding, however, should come at the end.
---
The part then has to be processed at different machines in line with the job shop production sequence. Often, there is more than one machine available. For example, there may be more than one lathe where the part could be worked on.
---
A part may also visit a machine more than once. For example, for precision parts there may be multiple washing steps at different times, all done on the same washing machine. Or a metal part may be annealed in an oven multiple times throughout the production sequence.
---
Overall, the sequence of which part is processed at which machine is usually only loosely defined.
---
Planning and tracking workflow in your Job Shop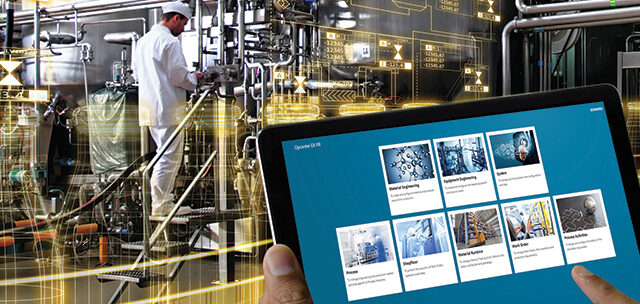 There are different software modules that allow for you to schedule and Track which part is to be processed at which machine when and by whom.
---
By utilizing job operation tracking software on the shop floor you can schedule machine operations, assigning to a machine the operation in some require sequence. And then by tracking the job workflow – the machine operations – receiving feedback from each machine, you can manage the workflow 'turns' and flow change variations.
---
---
Visit our blog to see more or download the PDF now! or contact one of our JobPRO Specialists Now!