Sign Up With A JobPRO SLA And Receive Exclusive Benefits

Information technology is the backbone of any business including manufacturing workshops and without it, most businesses simply cannot function. When things don't quite work as they should, processes start to fail and this, in turn, will lead to a negative impact on your business. This is especially true of those business systems that your team uses to manage the business finances. A JobPRO Standard Level Agreement will help prevent failures in your job shop and accounting software, with monthly health checks and balances.
---
At Unisource we have a dedicated team of people available to ensure you're never left to your own devices. Our team is available to help you ensure you gain the full value of your investment with our job production software and your accounting software.
---
The best way to achieve this is by entering into an annually renewable JobPRO Standard Level Agreement or SLA . As a priority customer, with our SLA you'll have the peace of mind knowing you always have the right support with one of our experts.
Benefits Of Purchasing A Standard Level Agreement
Professional Support with a Unisource SLA, you'll be having IT professionals carrying years of experience at your call who take your company's success seriously. Giving you priority support for your, Sage Evolution, JobPRO, JobPRO Cloud and JobTRAK software.
---
Lower Costs, with a SLA you receive better rates on the capped hours you buy as well as better price on standard support rates, when you go over the allocated hours per month, giving you peace of mind that been subscribed to an SLA you are saving costs.
---
Preventive Maintenance, the impact of many problems can be minimised by proactive maintenance. Like cars, accounting and retail management systems benefit from regular maintenance. Regular checkups can also find potential issues like pending data base failures or security issues and correct them before they even affect your business. We also carry out monthly health checks which comprises of, AP and AR vs Control balance check, Stock Valuation vs Control balance and SQL Data integrity check.
---
Security of your Investment the accounting and Job Shop Manufacturing software your business relies on represent a significant investment in software and training of your team. With a SLA you will protect your investment and keep your accounting and shop floor streamlined.
Major Benefits of a SLA
Preferential rates capped hours support
Better out of bundle rates than standard rates
Access to shared hosted server solution at highly competitive rates
Free cloud back-up of your data base up to 2 gigs and best rates should you exceed your limit
Software discounts on Unisource and Sage software
Exclusive training packages tailored just for you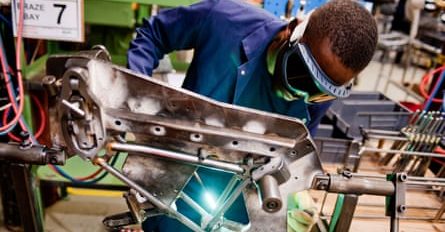 Unisource offers a comprehensive range of SLA support contracts to its clients around South Africa and the surrounding countries. Many of our Manufacturing clients are making use of a SLA. Shouldn't You!
---
Interested in purchasing a SLA contact us NOW!
Download our E-book now or sign up for a free consultation.